Qualify for Criminal Justice Degree Jobs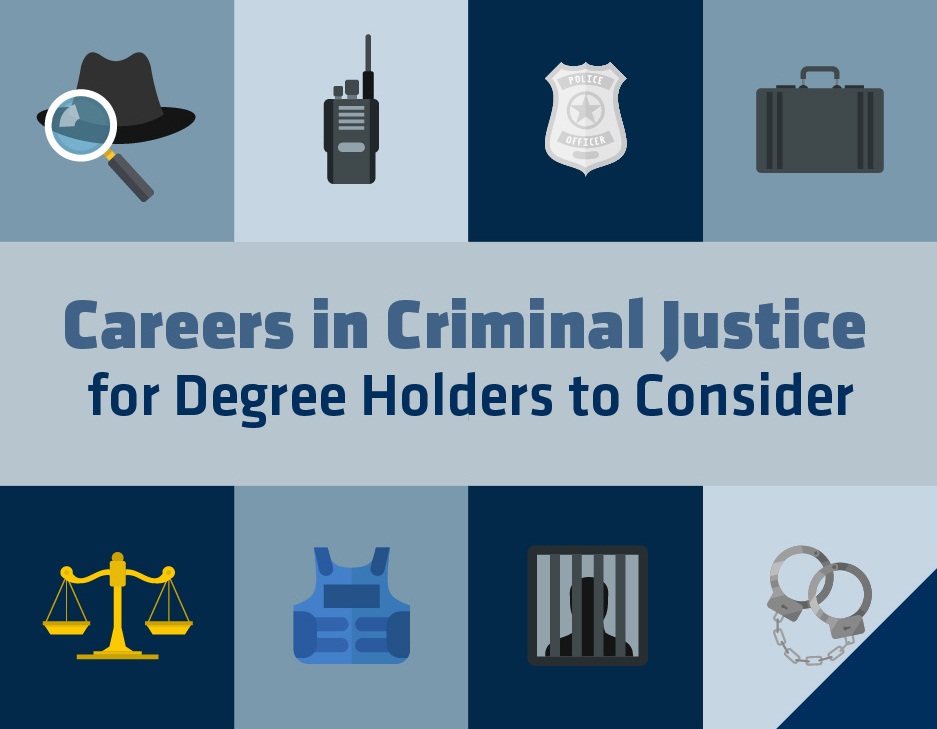 There are a number of criminal justice degree jobs to choose from, with such positions as the police officer, homicide detective, K9 handler and game warden. Each of these criminal justice degree jobs will have different education and experience requirements, based on the state an individual resides in.
The canine officer position is offered to law enforcement officers that have received special training to work with police dogs. These animals have been trained to detect bomb making materials, illegal substances, smuggled agricultural goods, smuggled humans and cadavers. The role and responsibility of the canine officer will depend on their place of employment, since many types of agencies will utilize the skills of a canine handler in a number of ways. Larger cities such as Chicago, Los Angeles and Detroit will have their own K9 units, as do many federal agencies. These federal agencies will include the CBP, TSA and DEA.
The Career of a K9 officer
When a K9 officer works for the TSA they may be assigned to patrol an airport and monitor the baggage that's coming in and going out of the facility, in an attempt to detect illegal contraband or drugs. Canine officers that work with the border patrol will be posted at a border crossing and will have the responsibility of searching for people trying to enter the country illegally. A K9 officer can also be called upon to assist with missing person cases. These officers are also often used after a terrorist attack or a natural disaster occurs.
Employment eligibility requirements will depend on the specific department in which an officer plans to work at. The majority of these specialty officers will start their career as regular law enforcement officers and after acquiring a specific level of experience, they will receive special training in K9 handling. After this type of training has been completed, the officer will need to pass an exam in order to be eligible for this position. A candidate will also need to be in excellent physical shape and have no criminal history, possess a valid driver's license and have a clean driving record.
Since this type of officer will come from the ranks of a regular law enforcement officer, the education requirements are usually the same. A candidate for the job of a police officer will need to have a GED or high school diploma and the minimum education level of an associate's degree. Many four year colleges and community colleges will offer this two year degree in criminal justice. In many cases, to qualify for employment at a federal level requires the completion of the four year bachelor's degree program.
The Salary for the K9 Officer
The CBP employs the largest number of K9 officers out of any law enforcement agency in the country and has three training facilities for K9 handlers.
These officers are considered specialized police officers, so their benefits and salary are similar to that of a regular police officer. According to statistics, the average annual salary for this position will range from $52,000 to $72,000.
The main responsibilities for this position will include monitoring and investigating suspicious activity in their assigned patrol area, inspecting public facilities such as train terminals, airports and office buildings and border areas. Additional duties include providing public safety by maintaining order and responding to emergency situations.
It's possible to advance in this career field to a supervisory position by gaining a significant amount of field experience and obtaining a bachelor's degree in criminal justice.
How to Qualify for a Park Ranger Position
The job of a park ranger will involve working outdoors year round. The requirements for this position will typically include having the four year bachelor's degree in criminal justice and a love for working outside in all seasons.
A park ranger will work by serving and protecting the natural environment, with their primary responsibility including enforcing park rules and regulations and helping to contain fires, and teaching individuals how to respect the eco-balance of parks and forests. A park ranger will also provide information in regards to points of interest and teach campers the correct way to use camping equipment safely. A ranger will need to have extensive knowledge in ecosystems and botany and will be required to act as a tour guide on hikes.
Candidates for this position will need to be in good physical shape, enjoy the outdoors and have good people skills. A ranger will also need to have sound judgment and the ability to act quickly in stressful situations.
Most rangers are required to have a bachelor's degree and take college level courses in mathematics, botany, park management, animal science and social sciences. The employment requirements for this criminal justice job will vary from state to state.
---